The SAU Research Station is teaming with the University of Arkansas-Fayetteville station to host the 2018 Archeological Field School for the University of Arkansas. This will be a chance for students to learn basic archeological field and laboratory methods (e.g. excavation, mapping, data recording, soils analysis, artifact processing, and systematic metal detection) in northwest Arkansas.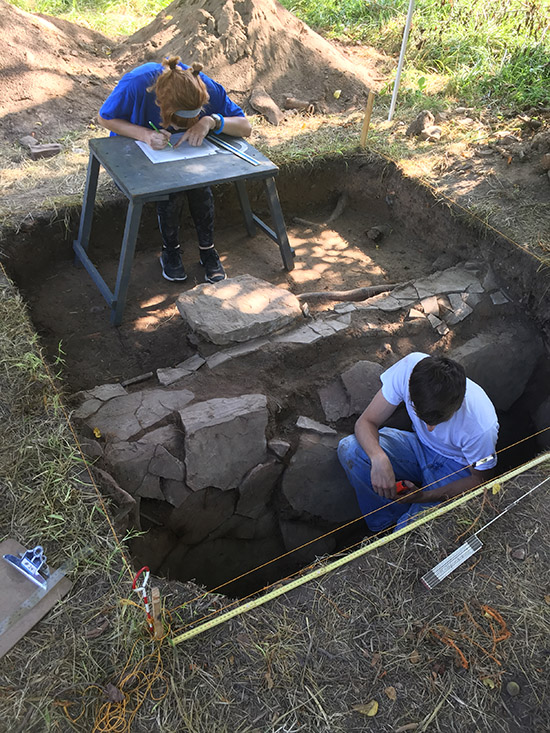 Our host for this field school is Pea Ridge National Military Park, which commemorates and preserves the site of one of the most important battles of the American Civil War. We had a field school there last year, focusing on the Leetown hamlet. This year, we will be focusing on Foster's Farm, around which early phases of the battle took place. We will dig to learn more about the farm and its inhabitants, as well as the fight that took place around it. This will be a rare opportunity to learn both open-block excavation and battlefield metal detection in one field school!
In addition to Dr. Carl Drexler (the instructor of record), students will work with Dr. Jamie Brandon and Dr. Jami Lockhart of the Arkansas Archeological Survey and University of Arkansas.

Enrollment Details
The field school is run through the University of Arkansas and can be taken by UofA students as ANTH 4256 (undergraduate) or ANTH 5256 (graduate). Both classes accord six hours of credit. The cost for those six hours can be calculated at the University of Arkansas's Tuition and Fee site (click here).
If you are not a University of Arkansas student, you may take the class for credit, but you will need to apply to the University of Arkansas as a non-degree-seeking visiting student (click here) and submit a transcript and letter of good standing from your home institution. It's a little extra work, but is definitely worth it.
As this is a project in northwest Arkansas, it is a commuting field school (we're not camping on-site). We will not provide food or lodging. Current UofA students (including those who have enrolled as visiting students… see above paragraph) may pay to stay in the dorms in Fayetteville.
You can only enroll by contacting Dr. Carl Drexler via email (cdrexler@uark.edu) or by phone (870-235-4230) when registration for Summer 2018 begins. Priority registration for Summer I runs April 2-20, and open registration for currently enrolled and readmitted students begins April 23. Dr. Drexler will enroll you in the course via UACONNECT.

Dates and Times
This field program will run during the UofA's Summer I term, which starts on May 29 and ends June 29.
We will meet at the Arkansas Archeological Survey office (2475 N. Hatch Avenue) before 8:00 weekday mornings. We will drive you to the site in UofA vehicles and have you back at the Survey building by 5:00. We will stay on site for lunch.
Fridays will be spent in the lab at the Arkansas Archeological Survey office in Fayetteville.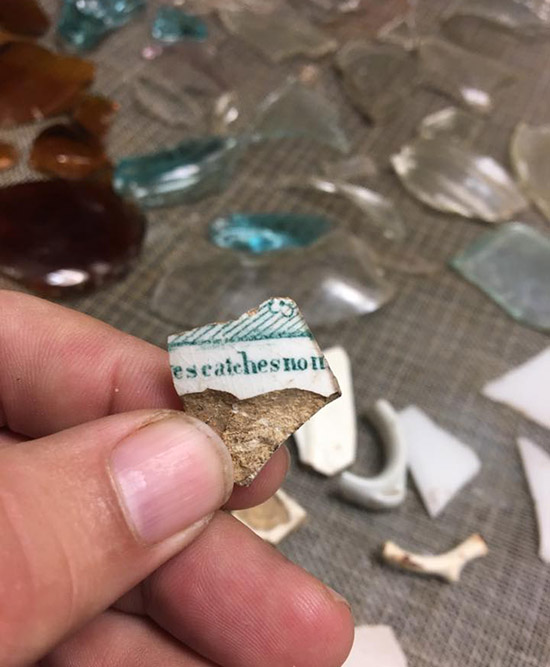 What Do I Need?
We will provide all of the basic field equipment (shovels, trowels, screens, field books, etc.), but you will want to consider bringing the following:
Water bottle: We will provide cool, refreshing ice water every day, but you will want your own vessel to drink from.

Sun protection: Sunscreen (minimum SPF15) and a hat are strongly advised

Bug repellent

Clothing

Rain protection: Rain jacket and hat are advised. Umbrellas are not a good choice.

Field clothes:

Should be garments that you do not mind getting dirty, and that you can sweat, flex, and bend down in while remaining comfortable.

Strongly consider light, long-sleeved shirts and full-length pants for sun protection and to guard shins from field hazards

Shoes: Sturdy boots or shoes. No open-toed shoes or sandals on site

Gloves: We will be pushing dirt with nails and glass fragments mixed into it through metal screens, so some kind of hand protection is highly encouraged.

To register for the 2018 Archeological Field School, contact: