- Indians of Arkansas -
Archeology, History, and Culture
Introduction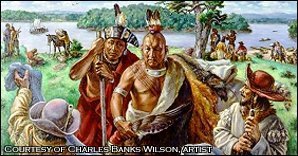 "Osage Traders" by Charles Banks Wilson.
This website provides information and educational resources for students, teachers, and life-long learners interested in Arkansas Indian history—a history which began 30,000 years ago, during the last Ice Age, and extends to the present. One of our goals is to help people understand how we learn about the past. What information do we use and how do we reach conclusions from the study of that information? A second goal is to provide a place where people can compare and contrast academic and Indian perspectives on the past. We believe that both perspectives are essential to a comprehensive view of the cultural heritage of Arkansas and the South.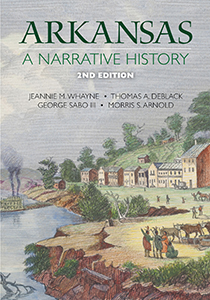 The material on this website expands upon our earlier First Encounters educational CD-ROM project. That project included a series of interactive learning exercises about interactions between Indians and Europeans in the Mississippi Valley. The First Encounters CD-ROM is no longer available, but information on Arkansas Indians is summarized in Arkansas: A Narrative History which you can order by clicking here.
In the following pages we offer a new series of learning exercises covering Indian history from the earliest times to the present. We revised some material from the First Encounters project for this website, and added some new material. We preserved the active learning approach featured in First Encounters, giving students an opportunity to learn historical and anthropological methods through direct study of original historical sources, including texts, maps, artworks, and archeological finds.
If you like the Indians of Arkansas website, please check out our Rock Art in Arkansas and Arkansas Novaculite: A Virtual Comparative Collection websites.
The First Encounters project was funded by grants from the Arkansas Humanities Council and the National Endowment for the Humanities.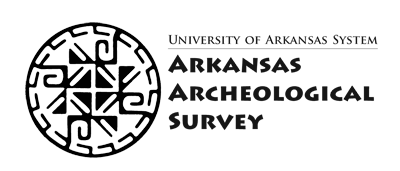 Copyright ©2007, Arkansas Archeological Survey (except where noted)
A Division of the University of Arkansas System.
Revised - February 2007
http://archeology.uark.edu/indiansofarkansas/index.html
Please send correspondence to arkarch@uark.edu