Exercises: Can you identify novaculite?
After exploring the "Comparative Collection":
Elementary school students: How many colors of novaculite can you find? What is the most common novaculite color?
Middle and High school students: What accounts for the differences in novaculite colors? Use the Arkansas Geological Survey website to figure out what accounts for color differences in rock.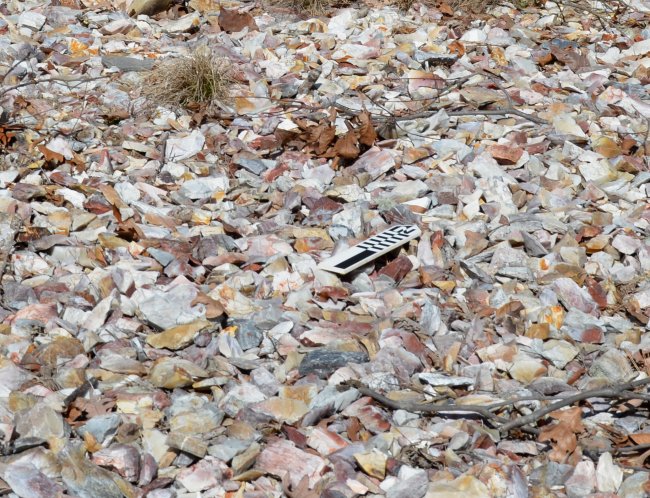 Many colors of novaculite can be seen at this Garland County quarry.
Suggested citation format for this website:
Arkansas Archeological Survey 2016 "Arkansas Novaculite: A Virtual Comparative Collection."
http://archeology.uark.edu/novaculite/index.html (accessed January 15, 2016).
We welcome comments and feedback from you! For further information on this website, please contact Mary Beth Trubitt, Arkansas Archeological Survey, mtrubit@uark.edu.
This project is supported in part by a grant from the Arkansas Humanities Council and the National Endowment for the Humanities.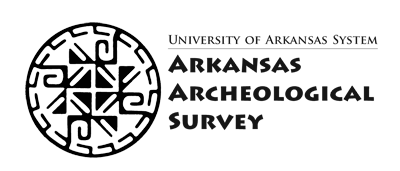 Copyright 2012, 2013, 2014, 2015, 2016 Arkansas Archeological Survey
A Division of the University of Arkansas System
2475 North Hatch Avenue
Fayetteville, AR 72704
479-575-3556
arkarch@uark.edu