Exercises: What can we learn from novaculite quarry sites?
After exploring the pages on novaculite quarries in Garland, Montgomery, Polk, and Hot Spring counties and recent whetstone mining:
High school students: Calculate the volume of a quarry pit that measures 15 meters by 10 meters by 1.5 meter deep. How many pits like this would have to be dug to yield a dump truck load of novaculite?
STEM Lab students: What technology was used to extract novaculite from bedrock sources? Write an essay about the extraction of novaculite from an engineering perspective.
Suggested citation format for this website:
Arkansas Archeological Survey 2016 "Arkansas Novaculite: A Virtual Comparative Collection."
http://archeology.uark.edu/novaculite/index.html (accessed January 15, 2016).
We welcome comments and feedback from you! For further information on this website, please contact Mary Beth Trubitt, Arkansas Archeological Survey, mtrubit@uark.edu.
This project is supported in part by a grant from the Arkansas Humanities Council and the National Endowment for the Humanities.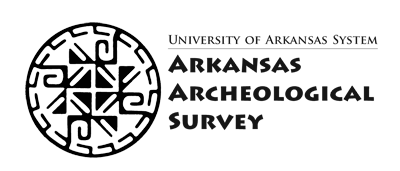 Copyright 2012, 2013, 2014, 2015, 2016 Arkansas Archeological Survey
A Division of the University of Arkansas System
2475 North Hatch Avenue
Fayetteville, AR 72704
479-575-3556
arkarch@uark.edu