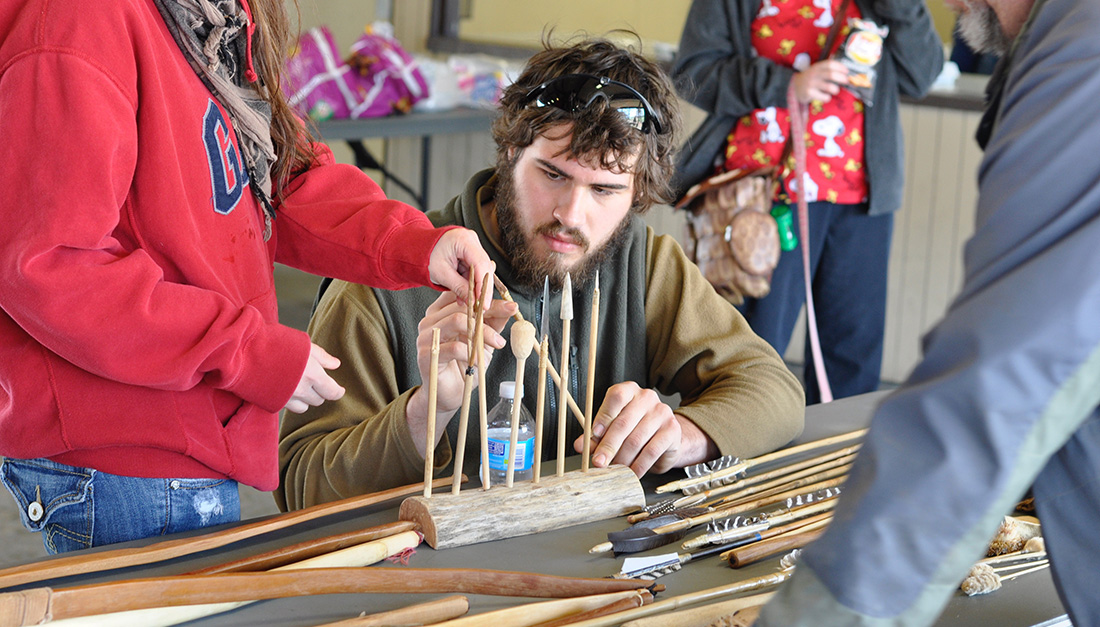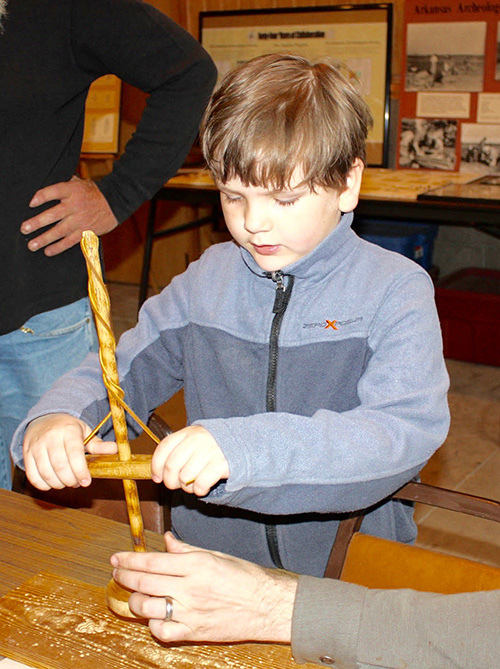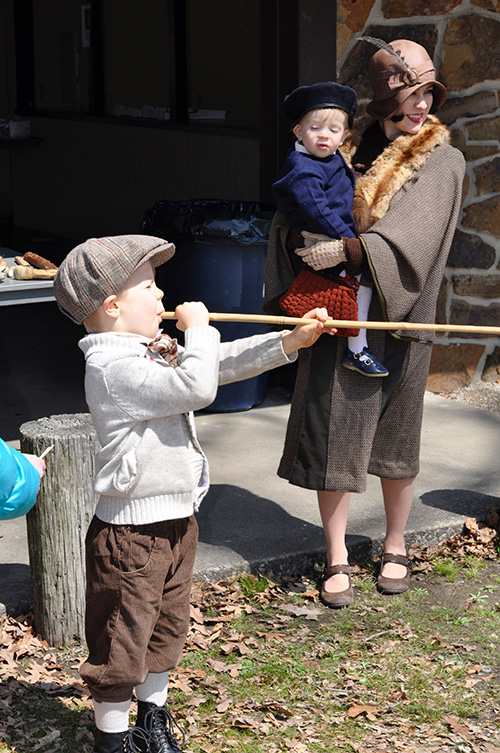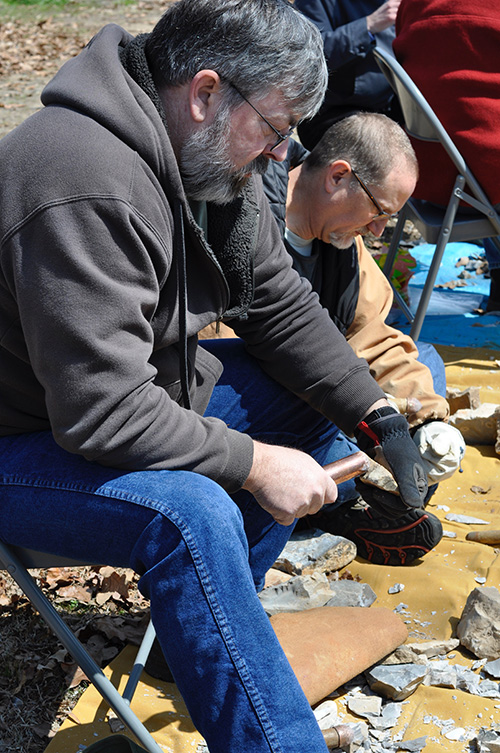 Arkansas Archeology Month 2015 was celebrated with a wide variety of presentations, activities, demonstrations and displays. Activities included artifact ID, flintknapping, basketry/weaving, spear throwing and tool demonstrations, tours, open houses, discovery boxes, lab days, a spring dig, mock and shoebox digs, and workshops. Presentations were given on Historic Cane Hill, Hollywood Plantation, Spiro Mounds, the Trail of Tears, Spring Equinox at Toltec Mounds, prehistoric agriculture, prohibition jars, Ozark archeology, and Springdale history. Other topics presented included prehistoric games, pottery, historic makers' marks, archeology of the prairie, and information on cemeteries. There was a Native American art display, a rock art tour and an Archeolympics event and the Caddo Conference was held in Arkadelphia
Aspects of Arkansas historic and prehistoric archeology were shared with some 1,400 individuals through 52 programs held at 35 venues around the state. Many of the programs were shared via Society, Survey and Chapter Facebook pages and other social media outlets, which included information on the activities as well as photos. Programs were also written about in newspapers and communicated to the public through television and radio. In addition, a Governor's Proclamation was received from Governor Asa Hutchinson declaring March 2015 Archeology Month!
Besides the Research Stations of the Arkansas Archeological Survey, participants included:
State Parks: Davidsonville Historic State Park, Hampson Archeological Museum State Park, Jacksonport State Park, Lake Dardenelle State Park, Parkin Archeological State Park, Pinnacle Mountain State Park, and Toltec Mounds Archeological State Park.
Museums: Arkansas State University Museum, Arkansas Tech University Museum, Delta Gateway Museum, Log Cabin Museum, Shiloh Museum of Ozark History, and University of Arkansas Museum Collections.
Libraries, Colleges & Others: Arkansas Tech Anthropology Club, Arts and Science Center for the Southeast, Butler Center for Arkansas Studies City of Fairfield Bay, Delta Rivers Nature Center, Henderson State University, Ko-ko-ci Chapter of the Arkansas Archeological Society, Lakeport Plantation/Arkansas State University, Ouachita Chapter of the Arkansas Archeological Society, Rick Evans Grandview Prairie Conservation Education Center, Southern Arkansas University, Tunican Chapter of the Arkansas Archeological Society, University of Arkansas Little Rock, and the Winthrop Rockefeller Institute.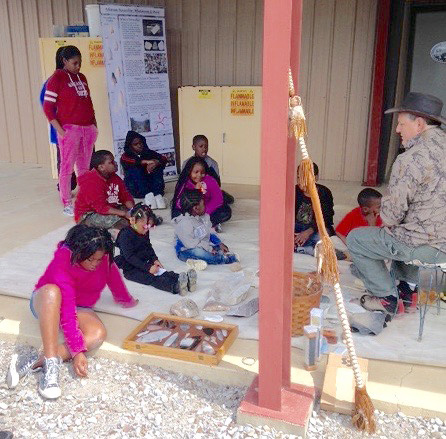 Special thanks go to Archeological & Environmental Consultants L.L.C. in Austin, Texas and Parkin Archeological State Park as well as the Bill Jordan Public Education Fund for their donations in support of Archeology Month 2015.
The Archeology Month poster was sponsored by the Arkansas Archeological Society. It featured the 2014 Society Training Program with a picture of participants and excavations in the field and was included in the national display of Archeology Month Posters at the 2015 Society for American Archaeology meeting in San Francisco, California.
Many thanks are given to all those who provided programs, donations, volunteer hours or participated in some way to make Archeology Month 2015 a great success.
Marilyn Knapp
Archeology Month Coordinator