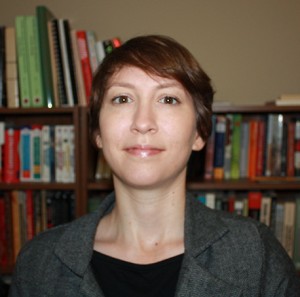 The WRI research station is located on the campus of the Winthrop Rockefeller Institute on Petit Jean Mountain. The Institute was established in 2005 as an educational and conference center of the University of Arkansas System. "The Rockefeller Institute's mission is to develop diverse programs that nurture ideas, policies and activities to make life better in Arkansas." The WRI research station of the Survey is responsible for archeological resources in 11 counties of mountainous west-central Arkansas, including the southern fringe of the Ozarks (the Boston Mountains) and a large portion of the Ouachitas. The two mountain ranges incorporate varied upland and river valley environments and are separated by the Arkansas River corridor. Examples of important archeological resources in the station area range from rock shelters and rock art sites—including Indian Rock House in Van Buren County and numerous pictographs and petroglyphs at Petit Jean State Park in Conway County that are listed on the National Register—to finely made prehistoric ceramics from Carden Bottoms in Yell County—to the early 19th century town of Cadron in Faulkner County, also on the National Register of Historic Places.
Emily Beahm (Ph.D., University of Georgia, 2013) joined the Survey as an assistant at the WRI research station beginning September 1, 2013 and became station archeologist in September 2015. Her major fields of interest are archeology of the eastern United States, Mississippian culture, ceramics, regional settlement patterns, social interaction, style, and iconography. Before coming to the Survey, she worked primarily in Tennessee and Georgia, with experience in directing major field projects, college teaching, and archival research.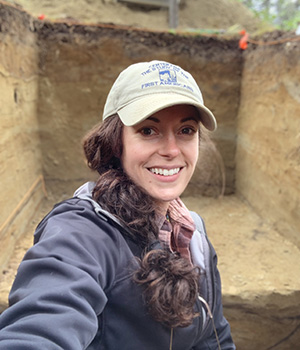 Angela Gore (PhD, Texas A&M University, 2022) started her position as the new Archaeological Assistant for the WRI station on April 4th, 2022. She specializes in Beringian archaeology, North American Paleoindian culture, environmental archaeology, lithic analysis, and geochemical sourcing. She conducted her dissertation research in interior Alaska studying late Pleistocene and Holocene assemblages using geochemical (pXRF) sourcing to reconstruct raw material procurement, land-use patterns, and behavioral response to environmental change. Before coming to the Survey, Angela worked in interior Alaska for eleven years and has participated in projects in central Texas, Belize, and Russia. She has experience directing site excavations, teaching field schools and undergraduate courses, managing collections, and working in cultural resource management on Alaskan military lands. Angela moved from Alaska to Arkansas during the pandemic and is excited to learn more about archaeology in the region.
On October 12th, 2021, Larry Porter passed away peacefully at home after a brief illness. Larry had just retired as station assistant at the WRI Research Station and was a long-time member of the Arkansas Archeological Society.
Save
Featured Projects
In the Media

Contact Us
Dr. Emily Beahm, Station Archeologist
Email: beahm@uark.edu
(501) 727-6250
Dr. Angela Gore, Station Assistant
Email: ag162@uark.edu
(501) 727-6284