The Survey's research station in Magnolia is located on the Southern Arkansas University campus, where the station archeologist teaches in the School of Liberal and Performing Arts. The station is also helping to develop a new Southern Arkansas Museum on the campus. The SAU research station is responsible for the archeological resources of 11 counties in southwestern Arkansas. Station territory stretches from the southern edge of the Ouachita Mountains to the Arkansas/Louisiana state line, and incorporates the Great Bend region of the Red River. Among the important sites in SAU station territory are Crenshaw, the earliest known Caddo ceremonial center, and Historic Washington State Park, an antebellum town restored and interpreted by Arkansas State Parks and the Pioneer Washington Restoration Foundation.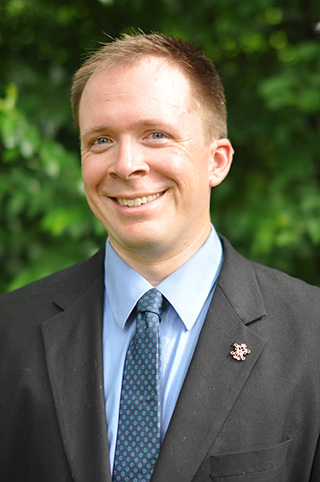 Carl G. Drexler (Ph.D., College of William and Mary, 2013), the SAU Research Station Archeologist, has been working in Arkansas since 2001 on domestic and military sites, including the battlefield of Pea Ridge. He has worked as an archeologist for the National Park Service, the Colonial Williamsburg Foundation, and the United States Army. He has field experience in eight states and three foreign countries. Major research interests include conflict archeology, spatial analysis, historical archeology of the U.S. South and Midwest, Cuban archeology, terrestrial and aerial laser scanning (LiDAR), and the history and ethnography of sports in the United States, primarily baseball and hockey. His publications include articles in the SAA Archaeological Record and Arkansas Historical Quarterly, and a book chapter on spatial analysis in conflict archeology, in addition to a number of reports.
Anthony Clay Newton (B.A., Southern Arkansas University, 2004) is a Magnolia native and a professional archeological technician who has worked for various cultural resource management companies on projects in Arkansas, Texas, Louisiana, Oklahoma, and Mississippi. Newton is interested in the archeology and history of southwestern Arkansas and the Ark-La-Tex region. He is also an accomplished photographer.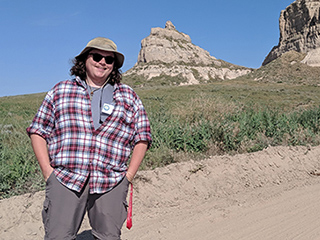 Taylor Greene (MA, University of Mississippi, 2023), is the Research Assistant for the Survey at Southern Arkansas University. He has completed fieldwork across the United States, from the Mississippi Delta to the mountains of Eastern Kentucky to the California Cascades, and has worked in a variety of Historical and Pre-Contact contexts. His research focuses on Mississippian Ceremonial practices, and how space is utilized in ceremony.
Arkansas Archeological Survey
100 East University
MSC 9381
Magnolia, AR 71753
SAU Magnolia Research Station blog


If you have information pertaining to the whereabouts of any of these items, please contact the Survey at (870) 235-4230.