The Survey lost friend and colleague Teka McGlothlin on February 7, 2023. Teka was the Survey's Registrar, and a Historical Archeologist by training. She was instrumental in creating the Arkansas Archeological Collections Initiative (a digital collections documentation interface), and her technical skills were critical to establishing the Survey's 3D scanning and printing program.
Plum Bayou Research Station Archeologist, Dr. Paige Ford, has been chosen to serve a three-year term on the Southeastern Archaeological Conference's (SEAC) Public Outreach Grant Committee. Dr. Ford has been an active member of SEAC since starting her archeological career and already serves on the conference's nomination committee as of 2022. As part of this committee, she will have the opportunity to review submissions to the Public Outreach Grant Program. This program provides small grants to finance public outreach projects and is intended to help promote public awareness of archeology in the southeastern United States. As an archaeologist who is passionate about outreach and education, Dr. Ford hopes her service on this committee will give assistance to like-minded archaeologists.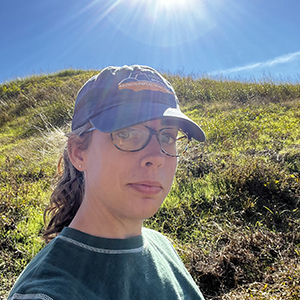 State Archeologist, Mel Zabecki, has been appointed Vice Chair of the Board of Directors for the Arkansas Humanities Council. A Board member since 2019, in addition to reviewing Major Grants, Mel has served on or been the Chair of the REACH Grant Committee, vetting education grants for Arkansas teachers to participate in professional development and make important programs and activities accessible to their students. In addition to grant opportunities, the Arkansas Humanities Council offers programming, educator support, and inspiration for Arkansas' citizens. The Board of Directors is composed of 25 people, half appointed by the Governor, and represents all walks of life, so if you would like to serve as a Board member, please contact Mel.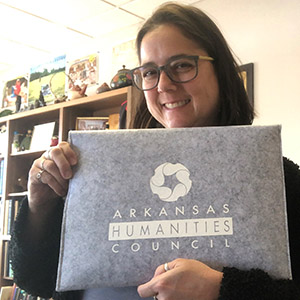 Gillian M. Steeno (M.A., University of Arkansas, In-Progress) started part-time as the new Society Liaison on January 30, 2023 and will transition to full-time on May 23, 2023. She will be continuing the work of Marilyn Knapp, who retired as Society Liaison at the end of December 2022, and hopes to expand Society participation and membership across the State.
In January 2023, UAM Station Archeologist Matthew Rooney was elected Vice President of Education for Preserve Arkansas, the only statewide nonprofit organization focused on preserving Arkansas's architectural and cultural resources.  Dr. Rooney is currently serving the second year of his first term as a member of the organization's board of the directors and will now be a member of its executive committee. In 2022 he served on Preserve Arkansas's education committee and chaired the subcommittee to plan their "Behind the Big House" event. Thanks to the efforts of Dr. Rooney and other committee members, Behind the Big House was funded by a major grant from the Arkansas Humanities Council to put on educational programming in southeast Arkansas that dealt with questions of racism and slavery. Dr. Rooney also served on the awards selection committee for the 2022 Arkansas Preservation Awards, bringing his expertise as an anthropological archeologist to the selection process.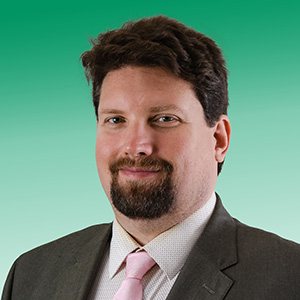 UAPB Research Station Archeologist, Dr. Andrew R. Beaupré, has been named to the board of directors of the Center for French Colonial Studies (CFCS). The CFCS is an educational organization dedicated to the research and understanding of the American Midwest's French history and heritage. The center's members are an international consortium of historians, archaeologists, language educators, and historic interpreters dedicated to research and preservation. Dr. Beaupre has previously presented at the CFCS annual meeting and published in Le Journal, the organization's quarterly publication.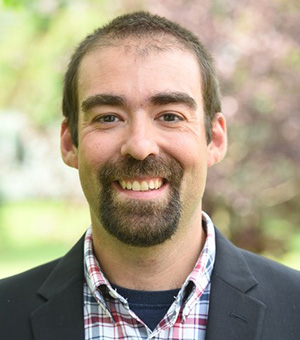 Emily Beahm was recently promoted to Associate Archeologist. She joined the Arkansas Archeological Survey in 2014 as the Archeological Assistant at the Winthrop Rockefeller Institute (WRI) Station under Skip Stewart Abernathy. She was then hired as the Station Archeologist at WRI in 2015. At her station on beautiful Petit Jean Mountain, she cultivates the WRI Teaching Garden, hosts the Project Dig program for 5th and 6th graders, documents rock art sites using a variety of methods including photogrammetry, and carries out other research projects. Recently she has been working on an NSF funded project researching ways to make archeological field schools safer and more inclusive for undergraduate students.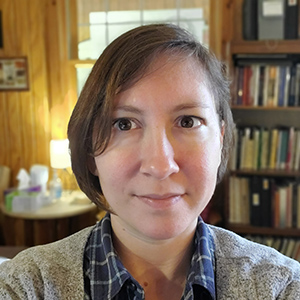 Marilyn Knapp retired as the liaison between the Survey and the Arkansas Archeological Society (AAS) on December 31, 2022, concluding ten and a half years of service. Her commitment to Arkansas archeology goes back even further, as she has been a member of the Society since 1995 and helped with excavations across the state before coming to work for us.
Sarah Shepard was recently promoted to Research Associate at the Survey. She started her career with the Survey in 2013 as a graduate student working on NAGPRA projects with retired State Archeologist Ann Early. After graduating with her Master's degree in 2016 she worked in the Registrar's Office, focusing on reaching NAGPRA Compliance, digitizing records and artifacts, and rehabbing collections from the Ozark-St. Francis National Forest. She was hired in 2019 as the Assistant Registrar and was named the Survey's NAGPRA Coordinator in 2021. Her job responsibilities are numerous and varied, but essentially, she works to keep the collections and records across the Survey in order. We're excited to share her promotion and to get to continue working with her into the future.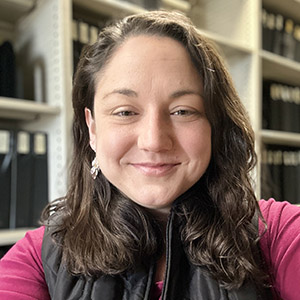 Tommie N. Cotton (MSc, University of Edinburgh, 2016) was the Arkansas Archeological Survey HSU research station's archeological assistant from September 2019 to September 2021, when she transitioned into the role as Digitization Specialist. She is an Arkansas native with cultural resource management experience in Arkansas, Oklahoma, Texas, and Illinois. She got her start in anthropology with a BA from Lyon College in Batesville, during which she attended field schools in Bulgaria and Spain. Now, she is the Survey's Digitization Specialist and works with staff to develop digitization plans of their hardcopy materials and implements those plans for material preservation and accessibility.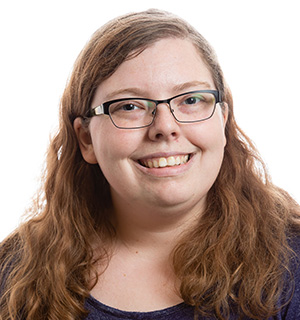 Dr Jeffrey M. Mitchem retired as the Parkin Archeological State Park Research Station Archeologist for the Arkansas Archeological Survey and Research Associate Professor of Anthropology for the University of Arkansas at the end of March 2022. Dr. Mitchem was hired in 1990 to establish the the Parkin Station and his research interests have focused on early Spanish/Native American contact in the southern United States, including the study of glass beads, and European weapons and armor.
The Arkansas archeological community lost a treasured member on October 12th, 2021 when Larry Porter passed away peacefully at home after a brief illness. Larry  had just retired as station assistant at the WRI Research Station and was a long-time member of the Arkansas Archeological Society.
We were deeply saddened in April, 2021 to learn of the passing of our friend and colleague Frank F. Schambach, who since his 2006 retirement from the Arkansas Archeological Survey has resided with his wife Marilyn in Afton, New York.