Katy Gregory (M.A., Florida Atlantic University, 2006) has been appointed Interim Station Archeologist at the Toltec Mounds Research Station in Scott, Arkansas, following the departure of Dr. Elizabeth Horton. Katy joined the Survey in 2014 as the ARAS-UAM research station assistant, having previously worked with the Seminole Tribe of Florida Tribal Historic Preservation Office. She transferred to Toltec Mounds in 2016. During the past few years, Katy played a key role in upgrading station curation practices, including expanding and refining collection inventories and reorganizing station records into a new digital archival storage and retrieval system. She has also been active in monitoring the site in support of park development activities, providing public programming, and assisting in the maintenance and study of the experimental Plum Bayou Garden. Katy contributes to a variety of other ARAS collaborative projects and regularly participates in our training program for members of the Arkansas Archeological Society.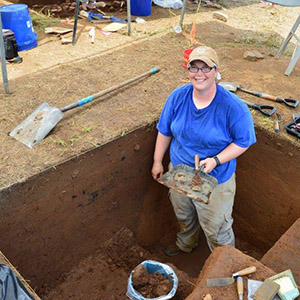 The Survey says farewell to Dr. Elizabeth Horton, Station Archeologist at the Toltec Mounds Research Station since 2011, as she moves on to a new stage in her career, developing a paleoethnobotanical and ethnobotanical services company, based out of Charlottesville, VA. Her cutting-edge research, exacting field methods, and clever wit make her a superb archeologist and a wonderful colleague. She will be greatly missed.

Arkansas State Archeologist Ann M. Early retired in June, 2020 after 48 years with the Arkansas Archeological Survey.
John Samuelsen, Survey Research Assistant in the Survey's Computer Services Program, successfully defended his PhD dissertation entitled An Isotopic Assessment of Late Prehistoric Interregional Warfare in the Southcentral US. The study, conducted in collaboration with the Caddo Nation of Oklahoma, employed strontium and lead isotope analysis to evaluate disarticulated burial remains at the Crenshaw site in southwest Arkansas. Previously interpreted as the remains of warfare victims, Samuelsen's new research suggests that Crenshaw served as a revered ceremonial center and repository for dispersed regional communities long associated with the site.
Congratulations, Dr. Samuelsen!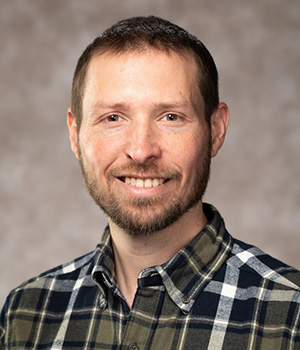 Shavawn Smith (MA, University of Arkansas, 2017) is the Survey's new Assistant Director of Fiscal Affairs. Shavawn comes to us from Business Services at the University of Arkansas where she was the Manager of Travel Support for the Travel Office. Before earning her Master's in English Literature Shavawn got her Bachelor's in English and Women's Studies from the University of Nevada (2005). Though Shavawn is from Nevada, she chose the UofA for graduate school due to her strong ties to Northwest Arkansas. Both her parents hail from Berryville and her siblings were born in Fayetteville. This deep connection to Arkansas allowed for many cross-country road trips in her youth. Due to her love of travel, Shavawn maintains a collection of rocks brought to her from other's adventures with the conceit that she will someday return each of them to their respective origins. Shavawn's master's thesis is titled "We Can Come Back From This: Navigating the Perils of the Anthropocene in The Walking Dead." She, thus, maintains wildly varied interests and is excited to learn interesting things from all of you. Shavawn is greatly looking forward to supporting the Director, Coordinating Office, and Research Stations staff in our vital mission of research, preservation, and education.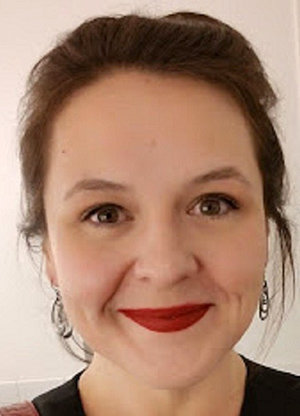 Jessica Kowalski (PhD, University of Alabama, 2019) is the Survey's Station Archeologist for the UA Fayetteville Research Station and a Research Assistant Professor at the University of Arkansas-Fayetteville. Prior to joining the Survey, Dr. Kowalski directed archeological projects in the Lower Mississippi Valley and along the Gulf Coast in both research and legal compliance settings. Her interests include the archeology of the Mississippi period, ancient sociopolitical complexity, cultural landscapes, the production and use of Native American ceramics, and archeological applications of Geographic Information Systems (GIS). Her dissertation research focused on Mississippi period political organization in the Yazoo Basin of the Lower Mississippi River floodplain.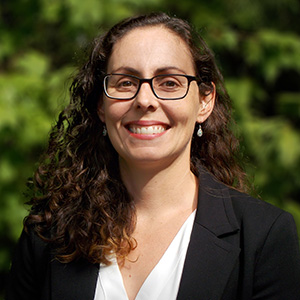 Tommie N. Cotton (MSc, University of Edinburgh, 2016) was hired as the Arkansas Archeological Survey's HSU research station archeological assistant in late September 2019. She is an Arkansas native with cultural resource management experience in Arkansas, Oklahoma, Texas, and Illinois. She got her start in anthropology with a BA from Lyon College in Batesville, which allowed her to pursue field schools in Bulgaria and Spain. She is looking forward to diving into all that Arkansas archeology has to offer.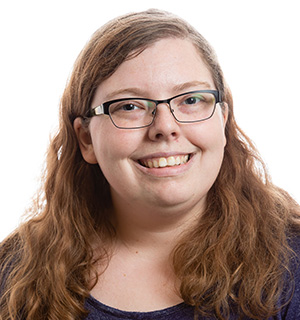 Michelle Rathgaber (PhD, University of Arkansas, 2019) is the Station Assistant for the Parkin Archeological State Park research station. Her research focuses on vulnerability and resilience of the Late Mississippian people of the NE Arkansas and SE Missouri region to large scale earthquakes. She studies this using various methods from ceramic and faunal analysis to settlement pattern analysis and landscape use. Her master's degree (MSc, 2011) is from Bournemouth University in the UK where she studied osteoarchaeology and bone tools in SW Britain. She has worked in various regions of the southeastern US for 13 years doing CRM as well as working for the Survey at the Blytheville station for 4 years before leaving to earn her doctorate. She also spent two summers excavating and doing lab analysis in Tiwanaku, Bolivia in 2005 and 2006 to start off her career and love of archaeology.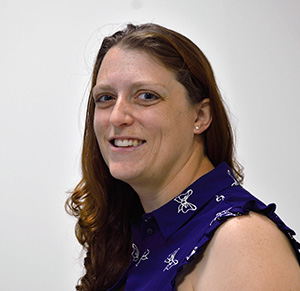 Andrew R. Beaupré (PhD, College of William and Mary, 2017) is the Survey's Research Station Archeologist for UAPB, and Research Assistant Professor of Anthropology, University of Arkansas–Fayetteville. He has been interested in archeology since his first visit to an excavation in the fourth grade. His current research interests include historical archeology, culture contact and colonialism, landscape archeology, heritage studies, and public archeology. He has excavated throughout the eastern seaboard of the United States, in Canada, and as far away as Australia. Prior to joining ARAS, Dr. Beaupré was the inaugural Postdoctoral Teaching and Research Fellow in the McCormick Center for the Study of the American Revolutionary Era at Siena College in Loudonville, NY. He has also taught courses at the University of Vermont, several community colleges, and has worked as a cultural resource management archeologist.