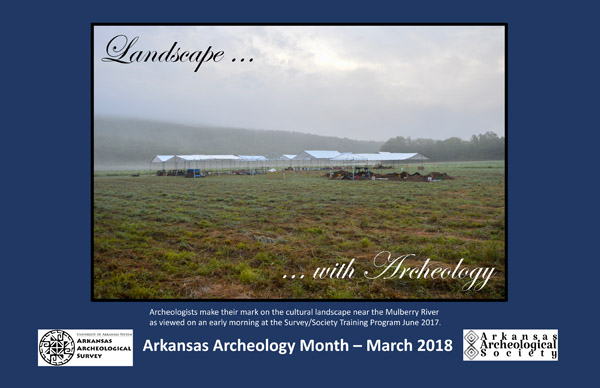 March is Archeology Month in Arkansas! To celebrate, there are a wide variety of programs, exhibits, hands-on activities, and tours at parks, museums, universities, libraries, and elsewhere. These events provide information on prehistoric or historic archeology, early Arkansas history or Arkansas's Native Americans. Download our Events Brochure or check the Archeology Month Calendar to find an event near you!
Our Archeology Month Coordinator is Marilyn Knapp. Feel free to give her a call at 479-575-3557 or send her an email at mxj02@uark.edu should you have any questions.
Contact Melissa Zabecki if you would like an Archeology Month event added to this calendar.
---