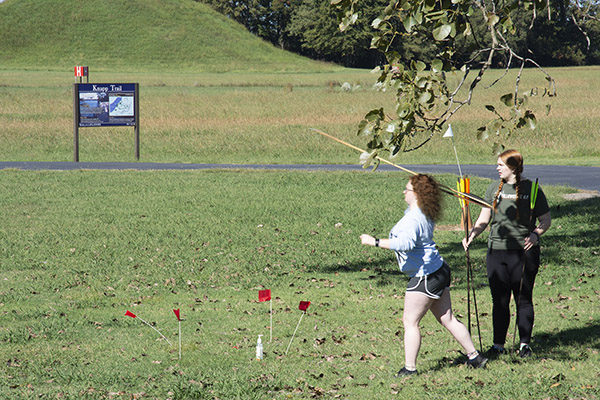 It is ArcheOlympics season once again! This year's event will be held at our WRI Research Station on Petit Jean Mountain in Morrilton on October 15th from 10a-3p. It will once again be a day of fun archeology events including an obstacle course, spear throwing, trivia, and prizes.
This is a team game of 4-6 archeoletes who work together and individually to score as many points as possible in each game to help your team win the grand prize. But really, everyone is a winner because we all get to talk about archeology, learn some new facts and skills, and see the amazing native gardens at the WRI station. Anyone of any age can join in the fun but we do require an adult supervisor for anyone underage. If you are a professional archeologist and want to join the fun, we encourage you to volunteer to coach a team or reach out to Michelle (mmrathga@uark.edu) to help run the games on October 15.
Last year we had 7 teams and we'd love to beat that number this year, so find some teammates, get registered, start brushing up on your archeological trivia, and practicing your spear throwing (with atlatl) skills. You can get more details about each of the 3 events in our 2022 rulebook and you can learn about last year's ArcheOlympics on our website. Read more about the 2021 ArcheOlympics.
You can contact Michelle Rathgaber with any questions. We hope to see you on October 15th!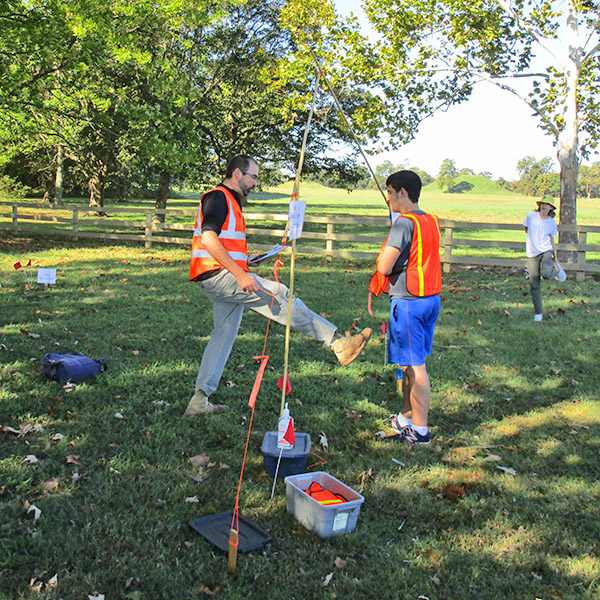 Dr. Beaupre explaining the Obstacle Course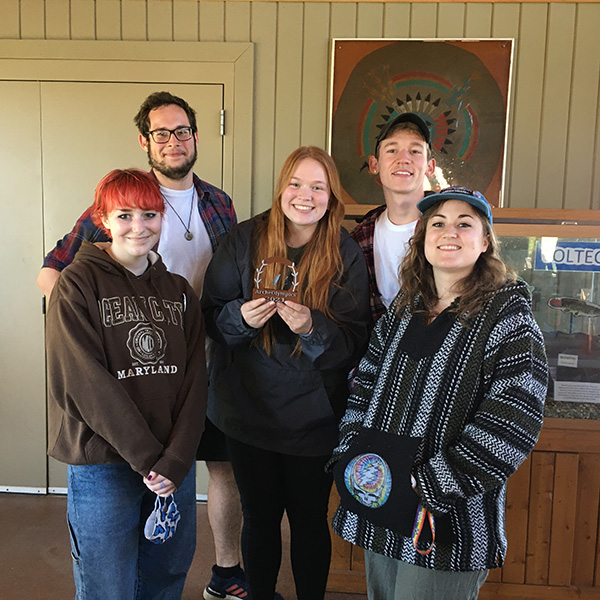 ArcheOlympics 2021 winning team from UCA.