The Pine Bluff research station is located on the UAPB campus. The station archeologist teaches courses in the UAPB Department of Social and Behavioral Sciences. The station is responsible for the archeological resources of eight counties of east-central Arkansas, extending from Little Rock to the Mississippi River. This territory encompasses portions of diverse physiographic regions including the Delta, the Gulf Coastal Plain, and the Ouachita Mountains. The archeological heritage of the area includes sites representing the entire temporal sequence, from the earliest Paleoindians at about 11,500 B.C., through Colonial and Historic Arkansas. The best-known site in station territory is Menard-Hodges in the Osotouy Unit of Arkansas Post National Memorial. Menard-Hodges is part of a complex of sites thought to include the Quapaw village of Osotouy and the earliest Arkansas Post, which was the first European settlement in what became France's Louisiana colony.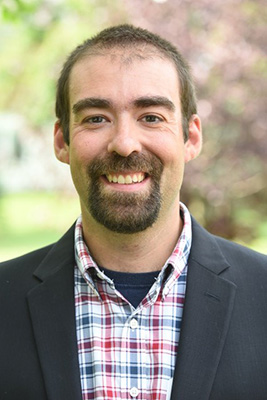 Andrew R. Beaupré (Ph.D., College of William and Mary, 2017) is the Survey's Research Station Archeologist for UAPB, and Research Assistant Professor of Anthropology, University of Arkansas–Fayetteville. He has been interested in archeology since his first visit to an excavation in the fourth grade. His current research interests include historical archeology, culture contact and colonialism, landscape archeology, heritage studies, and public archeology. He has excavated throughout the eastern seaboard of the United States, in Canada, and as far away as Australia. Prior to joining ARAS, Dr. Beaupré was the inaugural Postdoctoral Teaching and Research Fellow in the McCormick Center for the Study of the American Revolutionary Era at Siena College in Loudonville, NY. He has also taught courses at the University of Vermont, several community colleges, and has worked as a cultural resource management archeologist.
Robert J. Scott (Ph.D., Southern Illinois University, Carbondale, 2018) has worked previously for the Illinois State Museum, the Center for Archaeological Investigations at Southern Illinois University Carbondale, and Panamerican Consultants, Inc. He worked as the station assistant at the Survey's UAM research station (2004–2007), leaving to enter the Ph.D. program in Anthropology at Southern Illinois University, Carbondale. Scott was a teaching assistant at University of Alabama and Southern Illinois University, and for the archeological field schools at both institutions. His past experience includes work with WPA-era museum collections, studies of historic artifacts, faunal analysis, and the analysis of prehistoric pottery. He re-joined the Survey as station assistant at ASU in September of 2010, and transferred to UAPB station in the fall of 2013.
---
Arkansas Archeological Survey
P.O. Box 4814, UAPB
Pine Bluff, AR 71601
(501) 727-6250 or 1-866-972-7778