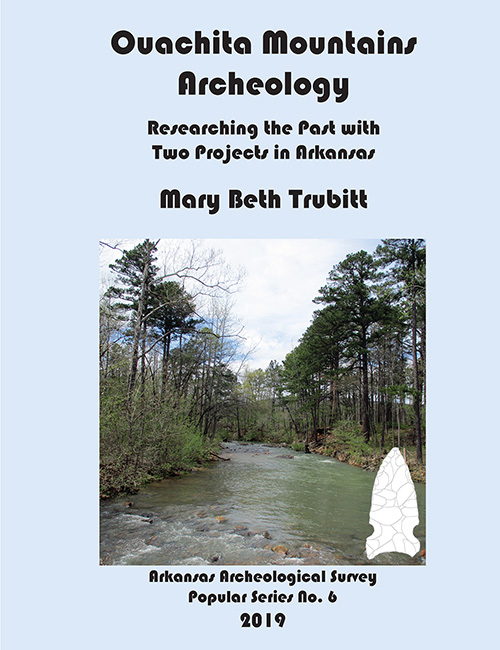 Available now!
Ouachita Mountains Archeology
by
Mary Beth Trubitt
Popular Series No. 06


x + 108 pp., 52 illus.
ISBN: 978-1-56349-109-2
Price $20
(plus s&h and sales tax within AR)
Abstract
Ouachita Mountains Archeology is a concise overview of the past 10,000 years of American Indian history in the Ouachita Mountains region. Intended for a general audience, this book shows how archeologists ask and answer questions about past ways of life. Examples are drawn from two recent Arkansas Archeological Survey excavation projects. What plants and animals did people collect, grow, and prepare into food in the past? How can archeologists use stone tools or pottery to track community movements and social interactions across the region? Why is it important to preserve archeological sites? This Popular Series book communicates research results and highlights new archeological techniques for learning about Arkansas's past.
---