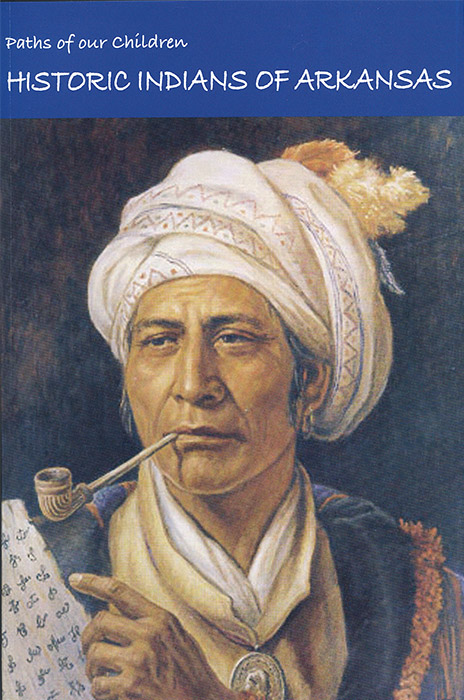 Save
Save
PATHS OF OUR CHILDREN: HISTORIC INDIANS OF ARKANSAS
by

GEORGE SABO III
Popular Series No. 3
Revised edition, 2001
ISBN: 978-1-56349-092-7
$7
(plus s&h and sales tax within AR)
To order, visit our Online Storefront.
This volume has proved an enduring favorite for all those interested in the people who called Arkansas home prior to the arrival of Europeans. It provides a brief but comprehensive introduction to the cultures and experiences of Arkansas Indian tribes from prehistory to the present. The Quapaws, Caddos, Tunicas, Koroas, and Osages, joined by the Cherokees and others in the 18th century, all suffered removal to Indian Territory. Yet these Indians endured, adapting to their new environments, and finding ways to keep their values and beliefs alive. Chapters in Paths of Our Children cover (1) Ancients: Arkansas Prehistory; (2) Ancestors: The Sixteenth Century;  (3) Traditions: Seventeenth and Eighteenth Century Lifeways; (4) Changes: Nineteenth and Twentieth Century Developments; and (5) Persistence: Contemporary Perspectives. Sabo draws on historical sources, archeological evidence, and the traditions of Native cultures to present this brief but engaging history. Illustrated in color and black-and-white with maps and historical and original artworks, the book also includes an annotated bibliography. Paths of Our Children is a useful introductory source for research, an excellent resource for teachers, and is suitable for high school and college students and all general readers.
---