February 14, 2023
Last week we lost friend and colleague Teka McGlothlin. Teka was the Survey's Registrar and was a Historical Archeologist by training. Her MA Thesis focused on Springfield Ranch, part of the larger Cane Hill community, which was an early European settlement in NW Arkansas.  She found Cherokee type-face for a printing press that was being used to print bibles in the Cherokee syllabary and was later co-opted by the Union during the Civil War to print a newspaper, the Buck and Ball.
Archeology was not Teka's first career and at one point she even processed fingerprints. But she enrolled at the UA in 2008 to do an MA in Anthropology. She quickly got an hourly job in the Registrar's office at the Survey and has been with us ever since. She was hired as Assistant Registrar in 2014 and was promoted to Registrar in 2019. In the Registrar's office she oversaw record keeping of archeological paperwork and records across the state and worked to keep them all in order. The Survey keeps track of internal paperwork, records, and artifacts as well as that of contractors, other State Agencies, and Federal Agencies.
Teka also administered large grants from the Arkansas Natural and Cultural Resources Commission (ANCRC) for work to bring collections across the Survey up-to-standards. The Survey was awarded multiple grants for this work over the years and Teka was in charge of hiring and training students to carry out the processing. She was also instrumental in creating the AACI (Arkansas Archeological Collections Initiative), which is a digital collections documentation interface accessed through an iPad that creates an inventory in a relational database. All artifacts at the Survey will eventually be processed through the system to give a complete inventory of what is in the collections at all research stations across the state.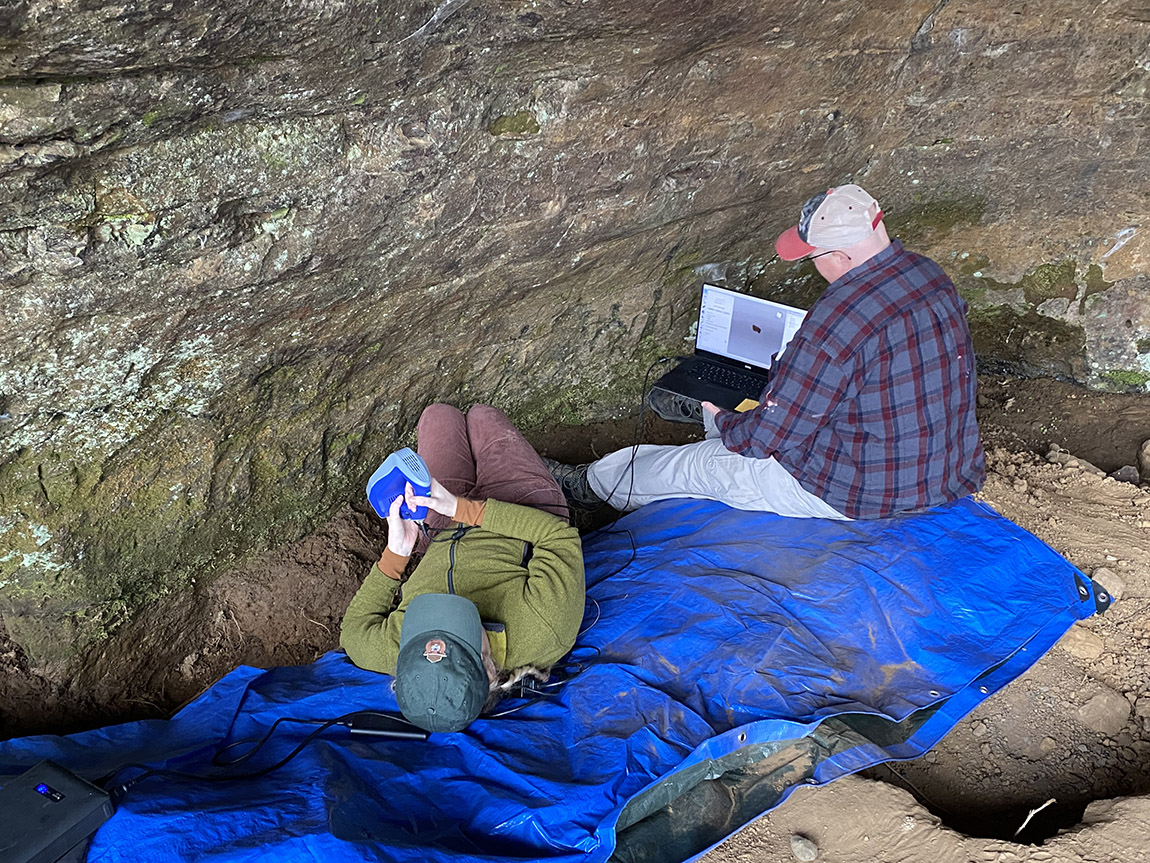 Teka became the Survey's 3D scanning and printing point person in 2018 when the Survey bought an Artec Space Spider and began scanning objects in the Survey's and UA Museum's collections to start the University of Arkansas Virtual Museum. The virtual museum now holds hundreds of artifacts that anyone can view, measure, and analyze via the website and more are being added all the time. The Survey also bought a 3D printer to print replica artifacts that can be used for educational and display purposes when the real objects cannot leave the collections facility. There was a lot of troubleshooting to make the 3D printer work and Teka took it apart and completely reassembled it numerous times, which lead to her buying her own to tinker with at home.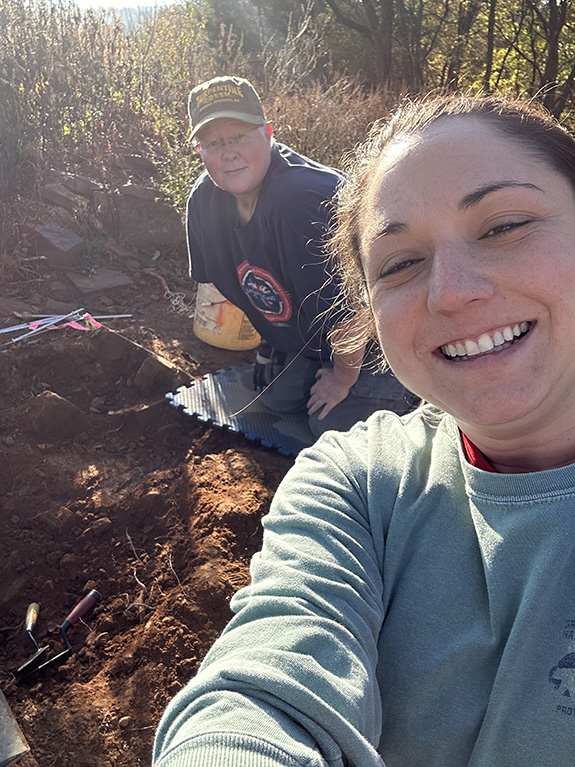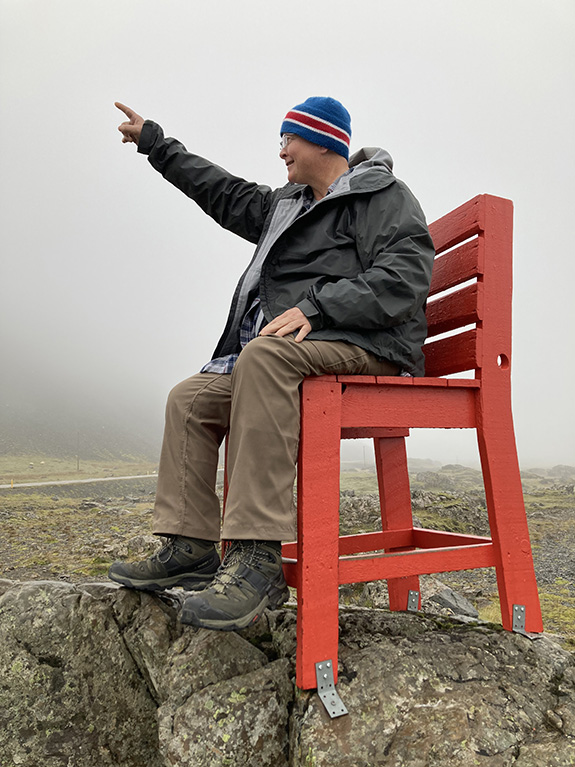 In addition to archeology, Teka loved traveling and spending time with her family, friends, and pets. In the last year she traveled to Iceland with her brother; Italy with her partner, Lesley, her brother, Rudye, and sister-in-law, Jennifer; Mammoth Caves with Lesley, and most recently to Las Vegas with her brother. The entire Registrar's Office staff also took a trip to Historic Washington State Park as part of the research into the archeological collections from the site and stayed in the Jailhouse Bed and Breakfast, the renovated jail, for the night.
Each of us at the Survey has our own memories of work and friendship with Teka, but Alex summed her up well with, "she was fiercely competent, curmudgeonly compassionate, and altogether delightful," although she may have balked at that last adjective. We will miss her so much; both for her personality and friendship, and her knowledge of Arkansas archeology and the Survey. It won't be the same, but we'll do our best to play through.