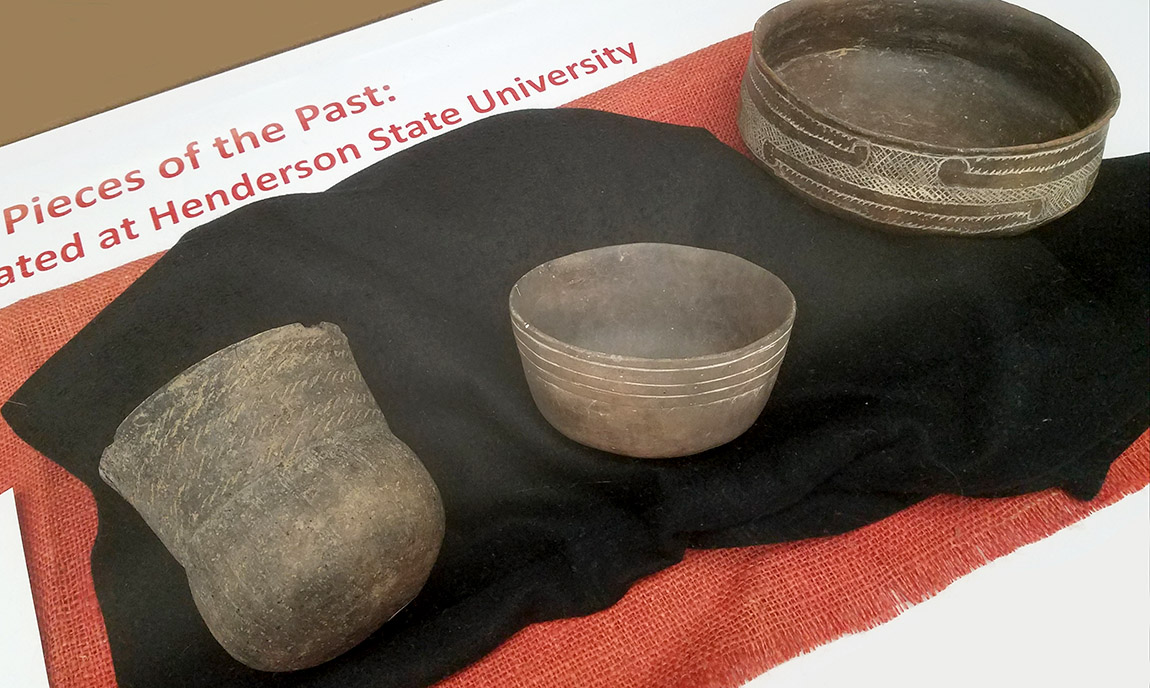 Mary Beth Trubitt (ARAS-HSU)
You have inherited a collection of artifacts from a family member. What do you do with them?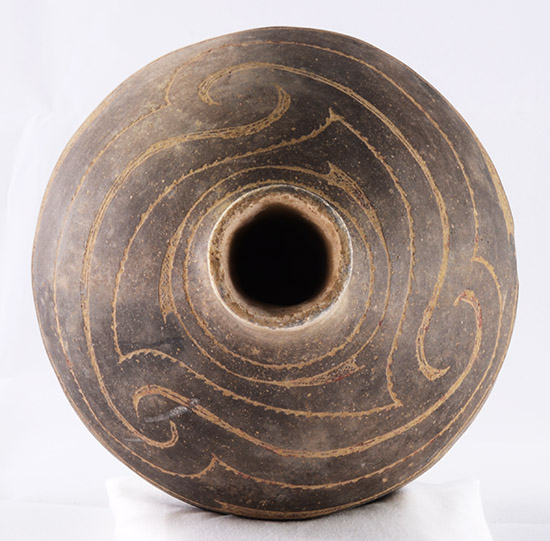 The Arkansas Archeological Survey's research station at Henderson State University in Arkadelphia recently received several donations of Caddo period pottery that originally came from Clark County. At the Survey, these donated pieces can be used for exhibits, research, and teaching about the art and history of the Caddo people prior to European contact.
Donating these objects to a public institution like the Arkansas Archeological Survey removes them from the antiquities market. We know that buying and selling of artifacts can lead to further desecration of Indigenous cemeteries and looting of archeological sites across our state. Since 1991, Arkansas state law, Act 753, has protected unmarked cemeteries and graves, making it illegal to buy or sell objects associated with burials. Professional archeologists work to protect archeological sites and discourage commercialization of artifacts. Members of the Arkansas Archeological Society also agree to a code of ethics that prohibits buying and selling of artifacts from archeological sites.
Rather than buying and selling artifacts, you can show your appreciation for Native American art by supporting contemporary Native American artists. The Indian Arts and Crafts Board maintains a directory of Native artists and arts businesses run by federally recognized tribes. In recent years we have seen a revitalization of contemporary Indigenous art led by talented Caddo, Osage, Quapaw, and Cherokee artists. Collecting Native American art made by living artists helps them to make a living!
Thank you to Nancy and Michael Granum, to Goodwill of Western Missouri & Eastern Kansas, and to Brazosport Museum of Natural Science for their donations to the Arkansas Archeological Survey that have returned Caddo pottery to Clark County, Arkansas. The Arkansas Archeological Society's Bill Jordan Public Education Fund provided support for this project.