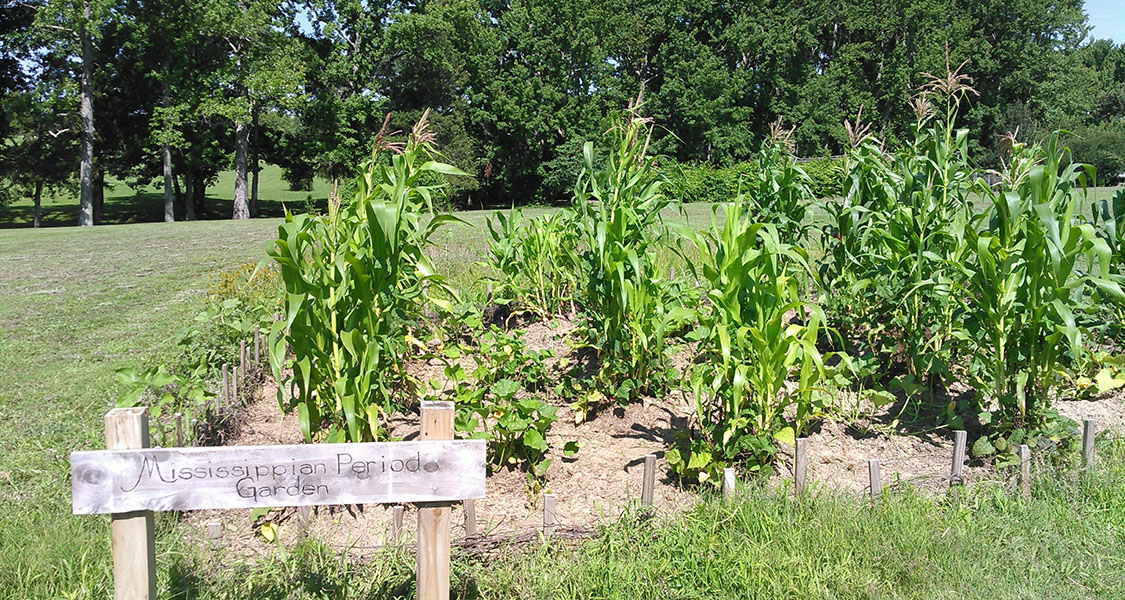 Emily Beahm, ARAS-WRI Morrilton Research Station
There are Native Gardens at three Arkansas Archeological Survey research stations across the state: Plum Bayou Mounds Archeological State Park, Parkin Mounds Archeological State Park, and the UA-WRI Research Station on Petit Jean Mountain. The plants in these gardens are species that have been found archeologically in Arkansas. These garden spaces were created to teach the public about Native American plant use in Arkansas prior to European contact.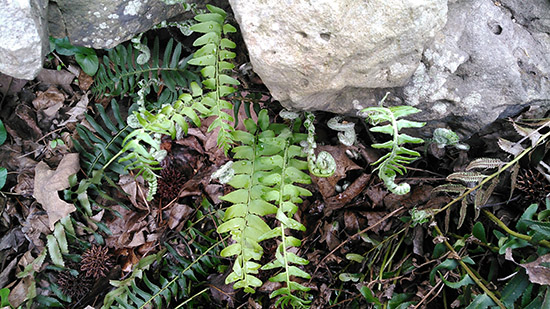 The Plum Bayou Garden at the Plum Bayou Mounds Archeological State Park was first constructed and planted in 2015. This garden is a collaborative project of the Arkansas Archeological Survey and Arkansas State Parks, and was funded by a grant from the Arkansas Humanities Council and the National Endowment for the Humanities. The garden was created by station archeologist and paleoethnobotanist Dr. Elizabeth Horton. The plants in the Plum Bayou Garden are species that were planted and tended by people during the time Plum Bayou Mounds were being used (ca. A.D. 700 to 1000). Known as the Eastern Agricultural Complex, these plants include sumpweed, goosefoot, maygrass, little barley, sunflower, erect knotweed, squash, and bottle gourds. Not only is the Plum Bayou Garden designed to teach visitors about what plants were being gardened, eaten, and used at the time Plum Bayou Mounds was in use, but the Plum Bayou garden is also a laboratory for Dr. Horton to study these native plants. In particular, she is looking at the process of domestication in these wild native plants and looking for the identity of an intensively utilized, but still unknown cereal grain plant known as "Type X grass."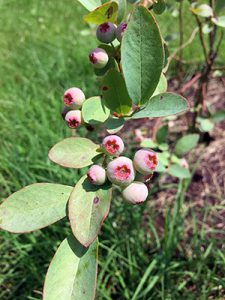 The Native American Teaching Gardens at the UA-WRI research station is a collaboration between the Arkansas Archeological Survey and the Winthrop Rockefeller Institute. First established in 2016, the Native Teaching Gardens at WRI include three different areas representing different plant procurement strategies used by native people in Arkansas. The plants in the Arkansas Native Plants Walkway area reflect wild plant food resources gathered by Native people beginning by at least 8500 B.C., such as hickory nuts, pecans, acorns, ferns, dewberries, blueberries, paw paws, maypops, and pokeweed. The plants in the Woodland Period Garden are similar to the plants found in the Plum Bayou Garden at Plum Bayou Mounds State Park, and include native plants of the Eastern Agricultural Complex that were cultivated and domesticated by 3,000 years ago. The Mississippian Period Garden showcases the agricultural plants used by people in the late prehistoric and protohistoric periods in Arkansas: corn, beans, and squash. These garden areas are designed to provide a hands-on experience for visitors to learn about what plants were used over time, how they were acquired and processed, and even what they taste like.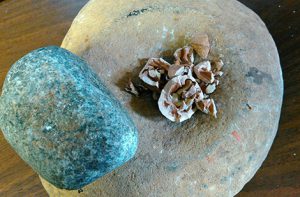 The Mississippian Garden at Parkin Mounds was first planted by park interpreter Dr. Melissa Zabecki in 2012, and greatly expanded in 2014 with a grant from the Department of Arkansas Heritage. People living at Parkin Mounds grew corn, beans, and squash, sometimes referred to as the "three sisters." These plants are featured in the Mississippian Garden at Parkin, along with other plants that were eaten during the time such as amaranth, sunchokes, and sunflowers.
In addition to food plants, these three Native Gardens include plants that were used as fiber for making clothing, bags, and footwear. The gardens feature milkweed, dogbane, and rattlesnake master plants. The inner bark of milkweed and dogbane were used to create cordage used in weaving cloth. The thick fibrous leaves of rattlesnake master were used for cordage as well.
READ MORE ABOUT OUR NATIVE GARDENS: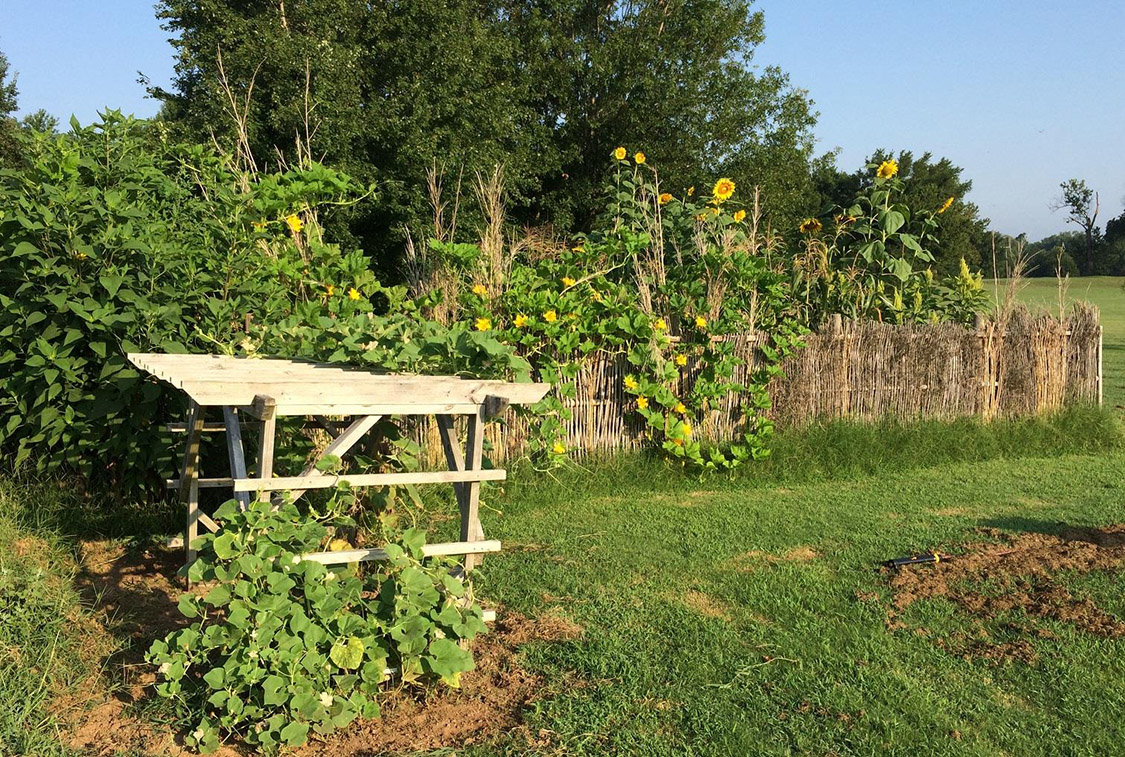 About This Series
The Arkansas Archeological Survey celebrates its 50th anniversary in 2017. Our mission to study and conserve the state's archeological heritage and to communicate our knowledge to the public was established by the Arkansas legislature with passage of Act 39 in 1967. In honor of that occasion, we are posting weekly "Historic Moments" to share memories of some of our most interesting accomplishments and experiences.