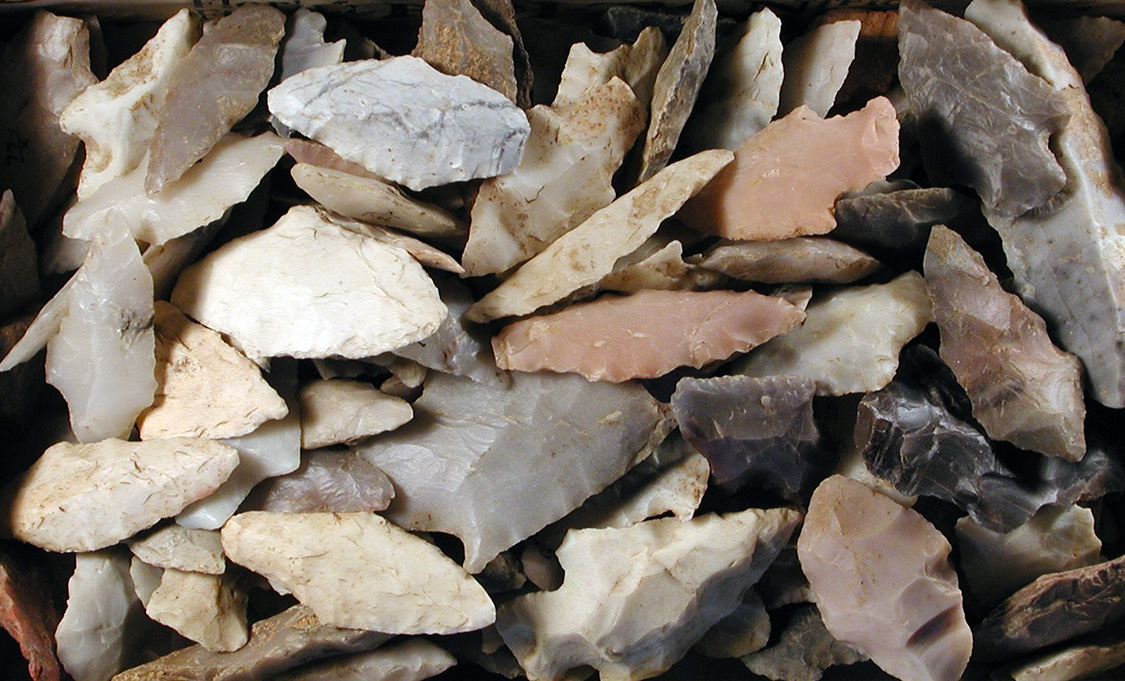 Mary Beth Trubitt (ARAS-HSU Research Station)
One of the significant natural resources in Arkansas is novaculite, a siliceous rock that outcrops on ridges in the Ouachita Mountains around Hot Springs. Now used for whetstones, novaculite was quarried by Indians in the past, who used it as raw material for a variety of chipped stone tools. These ancient novaculite quarries, some with pits and trenches extending for two to three miles along mountain ridges, are some of the largest archeological sites known in Arkansas.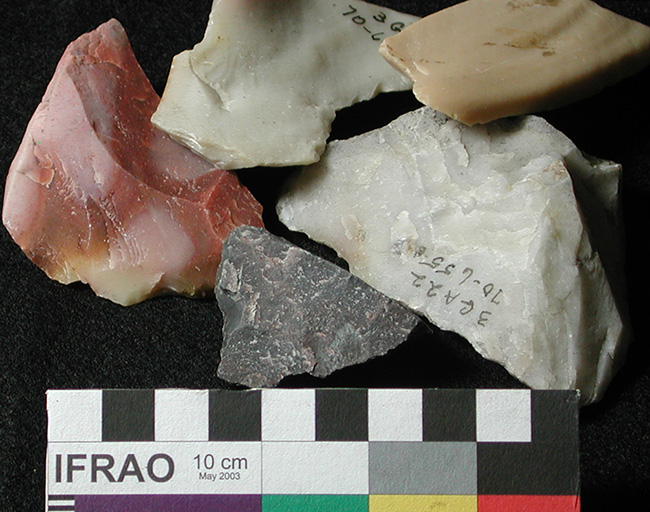 Two novaculite quarries with extensive evidence of aboriginal quarrying (3GA22 and 3GA48) were given national attention by William Henry Holmes (Bureau of American Ethnology), who visited them as he prepared the Smithsonian Institution's Anthropology exhibits for the 1893 Chicago World's Fair. In an 1892 article published in Science he wrote: "The extent of this work is in several cases so vast as to fill the beholder with astonishment. In one place in Arkansas it is estimated that upwards of 100,000 cubic yards of stone have been removed and worked over," (Science vol. 29, no. 512, p. 295).
The Arkansas Archeological Survey has undertaken several projects to research Native American quarrying, tool production, and exchange of novaculite. Some of these have been collaborative projects with Hot Springs National Park and the Ouachita National Forest. A 1996 cost-share agreement with the Ouachita National Forest included a workshop with quarries experts from across the country, and led to a detailed novaculite quarries research design with suggested research projects (Trubitt, Green, and Early 2004 in The Arkansas Archeologist, vol. 43).
In 2013, the Arkansas Archeological Survey launched a new website, "Arkansas Novaculite: A Virtual Comparative Collection," funded in part by a grant from the Arkansas Humanities Council and the National Endowment for the Humanities. The website includes descriptions and images of quarry sites and novaculite samples from Garland, Hot Spring, Montgomery, and Polk counties. An interactive map on the website, connected to a database of novaculite quarries and archeological sites where novaculite artifacts have been found, shows the novaculite sources and its distribution in and beyond Arkansas. This database is updated with information submitted from archeologists and others interested in stone tools and Arkansas's history.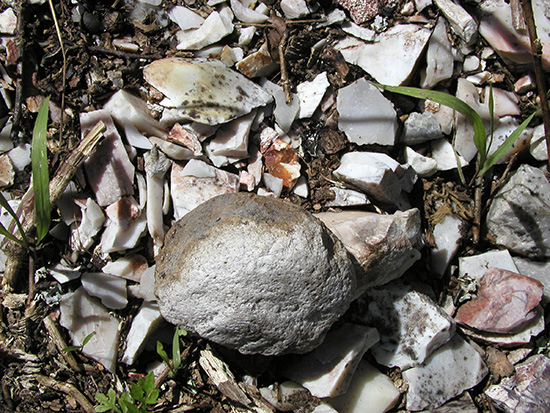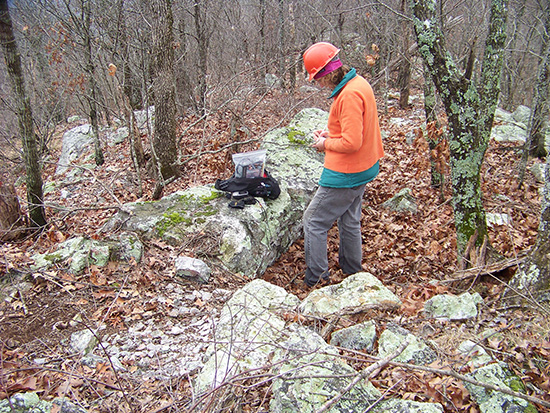 About This Series
The Arkansas Archeological Survey celebrates its 50th anniversary in 2017. Our mission to study and conserve the state's archeological heritage and to communicate our knowledge to the public was established by the Arkansas legislature with passage of Act 39 in 1967. In honor of that occasion, we are posting weekly "Historic Moments" to share memories of some of our most interesting accomplishments and experiences.