RACHEL TEBBETTS
Graphic Artist

Rachel Tebbetts has been making art her whole life. As a child, she loved drawing, coloring, and taking pictures. Rachel fostered that interest by pursuing a degree in art with an emphasis in painting from the University of Arkansas. After completing a BFA with honors, she began to create pottery while living and working at Terra Studios. In 2011, she and her spouse started a business in Fayetteville called Ease Arts Supplies. Together, they created a unique line of wholesale pottery, gave art lessons, and more. In the summer of 2016, Rachel and family moved to Trinidad, CO where Rachel began work in Graphic Design. She and her family are happy to return to Fayetteville where Rachel will be using her art skills as the Commercial Graphic Artist for the Arkansas Archeological Survey.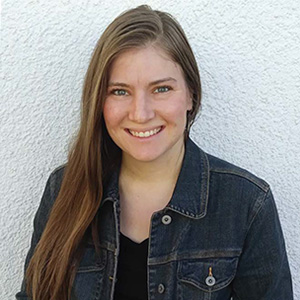 CARLY RIGGS
Administrative Assistant

Carly Riggs was born and raised in Fayetteville, Arkansas. She graduated high school in 2015 from Haas Hall Academy, where she spent most of her senior year studying her passions: literature; art; photography; and German. Carly's passions led her to pursuing freelance photography and videography giving her the opportunity to work with a local Cirque troupe's promo video. Through exceptional luck, Carly landed in the University Archaeology Society where she has developed a knack for cataloguing. Carly hopes her skills at administrative tasks will prove her to be a valuable asset.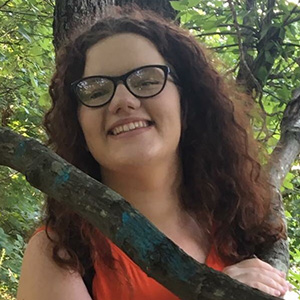 JARED PEBWORTH
ARAS-UAF Station Assistant

Jared Pebworth is a member of the Choctaw Nation of Oklahoma and has been with the Arkansas Archeological Survey since 1991. For almost 30 years, as an integral part of the Survey's Sponsored Research Program, Pebworth has done archeology in virtually every corner of the state and in parts of Louisiana, Mississippi and Oklahoma. Pebworth is well versed in field and laboratory logistics, historic and prehistoric material culture, metal artifact conservation, the reproduction of traditional technologies. Jared moved from SRP to become ARAS-UAF Research Station Assistant in January, 2018.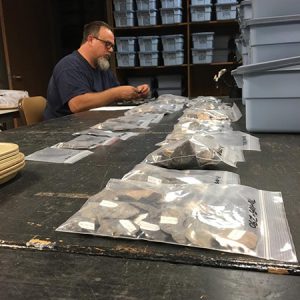 MICHAEL EVANS
ARAS-UAF Station Assistant

Michael Evans has been with the Arkansas Archeological Survey since 1991. Aside from his almost 30 years of experience in excavations in Arkansas and neighboring states, Evans has developed specialized skills which include advanced mapping technologies, GIS, AutoCAD and Surfer map production, data editing and management. Mike is also interested in historic and prehistoric culture material and the reproduction of traditional technologies. Evans moved from SRP to become ARAS-UAF Research Station Assistant in January, 2018.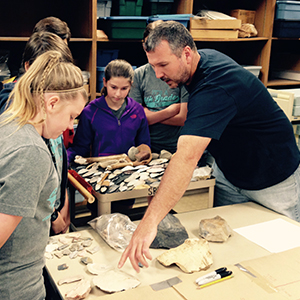 MELISSA ZABECKI
Educational Outreach Coordinator

Melissa Zabecki (Ph.D., University of Arkansas) was born in New Jersey but hightailed it out of there as soon as she graduated high school. She received her BA in Anthropology from Mount Holyoke College in Western Massachusetts after spending her Junior Year Abroad at the American University in Cairo, Egypt. After college, she interned for a year in Cairo before returning to the U.S. to study bioarcheology at the University of Arkansas, Fayetteville, receiving her MA in Anthropology in 2001. For a few years, she worked as an archeologist and lab director at the University of Kentucky and then was accepted into the newly created PhD program at the University of Arkansas, returning to earn her PhD in Anthropology in 2009. After earning her final degree, she taught as an adjunct at both UAF and UAFS.
In 2012, Mel moved to eastern Arkansas to become a park interpreter at Parkin Archeological State Park, where she gained ample experience in sharing archeology with the public. Over six years as park interpreter, she interacted with thousands of school kids, as well as many adult members of the public, and produced archeological and historic programs for all ages and walks of life. Mel comes to the Survey's Education Outreach Coordinator position with many years of archeological and educational experience behind her.