Museums around the world annually celebrate International Museum Day on or around May 18, to raise awareness of museums as important agents for cultural exchange, cultural enrichment, and "development of mutual understanding, cooperation, and peace among peoples."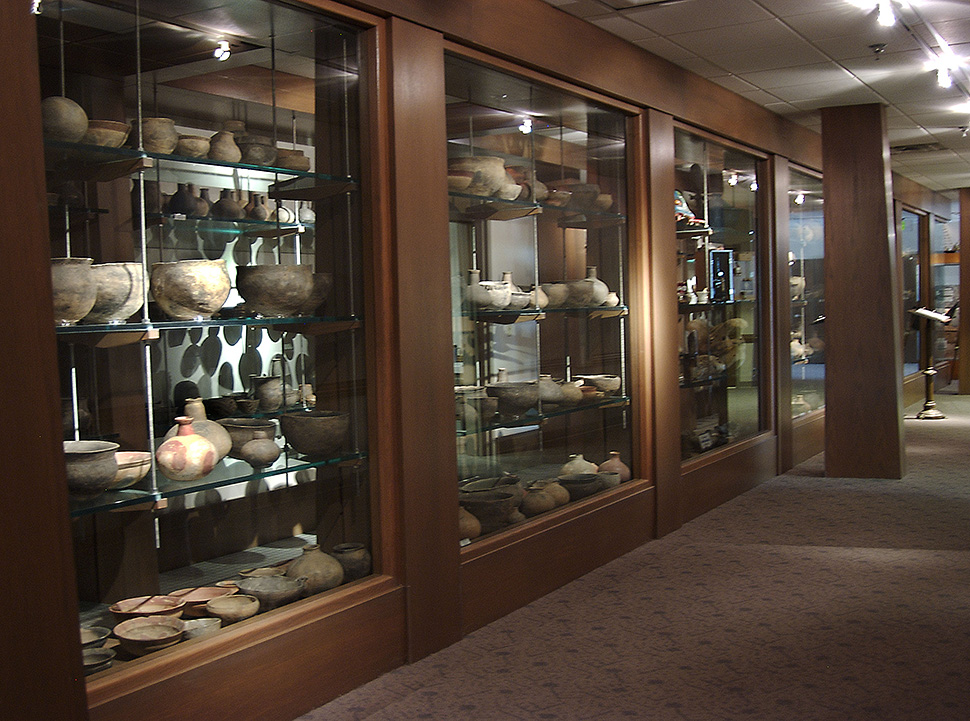 The Arkansas Archeological Survey supports this celebration in a variety of ways.
Following closure of the University of Arkansas Museum in 2003 the Open Curation area at the Survey's Coordinating Office has served as a venue where visitors can see nearly 2000 objects in the University of Arkansas Museum Collection. A portion of this area is reserved for rotating thematic exhibits created by university students.
Survey staff and student volunteers work hard to inventory and catalog legacy artifact collections to make them available for further study, interpretation, and display in venues across the state. Some important collections that we've worked on recently include:
The Chowning Collection, comprised of approximately 50,000 artifacts spanning more than 10,000 years of American Indian history throughout Arkansas.
Anyone interested in viewing the Open Collection area is invited to stop by the Survey's Coordinating Office during regular business hours (8AM – 5PM, Monday through Friday). You can also visit the Arkansas Union exhibit or your nearest local museum.